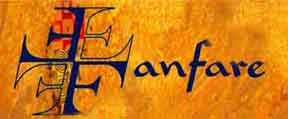 CD9223
Red Mark Records
Frank Proto is in inspired form for much of the time here. The idiom won't frighten anyone who enjoys Bartók, but the expressive range is modern, varied, passionate, even bitter in the feroce sections of Soundscape No. 2. The works are sonatas, really: Proto juxtaposes figures and sections, transforms and repeats them, while the distinct imagery avoids monotony. There is little trace on the surface of Proto's jazz heritage, outside of the Rhythmic movement of the first Soundscape and some of the structuring, with differing "voices" having their solo spots, in a garrulous, free-rondo style.
Bach, Britten, Reger, and Hindemith are the heritage of course, and the Kodály solo Cello Sonata. The way Proto begins movements with 12-note figures that develop in vigorously non-serial manner also recalls the late Shostakovich quartets, as do some of the prevailing, serious moods. Generalized intensity is the risk with this kind of thing, and that impression isn't always avoided in the slow music. But the striking thing as you listen is the way the Soundscapes make an effect like nothing else. Proto's chromatic themes generate their own harmonic fields, growing logically through double-stopped figurations to make each work's tonal territory unique and distinctive. The Adagio of the first Soundscape establishes its own, memorable references, thematic and tonal, within a few measures, so that the allegro from measure 17 grows quite clearly from the same ground. From m. 35 of the next movement, the harmonic soil is being reworked and revisited, not just rhythmically and technically, but emotionally, too. And so it goes to the end of the Freely finale, where the pull of repeated "tonic" bass-notes finally reveals and releases the tensions set up in the very first measures, the initial leap from C to Bb 20 minutes ago, and the solo-line falls to the ground at the close in relief onto an inevitable octave C. The tonal journey offers just enough elastic to Proto's imagination, and pulls it back into the expressive zone, where necessary. A fine piece.
The remaining Soundscapes seem a little more free, at first. The central Adagio of the second uses quarter tones to create a mysterious repeating texture, with harmonics and ponticello effects, too, but not used as gimmicks. The agenda of the second Soundscape is tragic and deeply affecting, ending with a condensation of all the work's elements, down to a gruff four-note chord. The third Soundscape is more expansive at 27 minutes: a big piece that seems to spend its energy in quiet despair halfway through the finale, only to rally for a presto dash to an octave B that suggests the panic and struggle are far from over.
Slapin's magnificent playing says "Bring it on!" to the technical challenges, but he helps each work speak in its own true, impassioned, meaningful voice: there are few outwardly cheery moments here (Proto does that elsewhere), but everything is kept mobile, fascinating, and changing, without melodrama, posturing, or self-consciously ironic techniques. Recordings of the first two works are resonant, (from a church) and not too close; the third is just a little drier. The lucid score is published by Liben Music, and is commended to any violist in search of real musical meat: there's plenty of interpretative scope, and I can imagine very different, equally valid performances. Would that more publishers gave new-music reviewers and early sight of the printed notes as Liben did, so helpfully. But Proto communicates directly through your ears to your heart, and his achievement here is to make good old musical argument and discourse live and breathe, on a large, colorful canvas. Many voices speak in the Soundscapes, but it's the cry of the individual that really needs to be heard. Good music, where the ambition is high, but the scale is human.
Paul Ingram
Fanfare
Back to Feature Presentation
---

CD9223
Red Mark Records
This new recording contains three Soundscapes for Solo Viola by the composer Frank Proto who, by his own admission in the liner notes, has been involved in almost every facet of the music business. A double bassist in the Cincinnati Symphony, Proto has also been an arranger, producer, and publisher and has arranged and composed for a long list of musicians in jazz, Broadway, and classical music. His three Soundscapes on this disc display an extraordinary gift for melodic writing and an idiomatic use of the viola while placing great demands on the performer.
These are substantial works, the last being almost a half hour in length. Violist Scott Slapin handles the technical hurdles with confidence and, as a composer himself, conveys his structural knowledge of the complex works. With strong atonality and long melodic lines these works are not "easy listening," but Slapin manages to sustain interest and convincingly express their haunting beauty.
Proto's use of tone rows are used more to create strong chromaticism than to force him to adhere to any compositional technique. In fact, what makes these works so arresting is their complete lack of compositional artifice. The pieces have an organic and improvisational quality, further heightened by Slapinās reading. Proto makes extensive use of double-stopping, which in some of the slow sections creates an Ysaÿe-like sonority. Proto's jazz background comes through in several of the faster movements, which employ a strong, rhythmic pulse.
Soundscapes are highly evocative works that fully realize the viola's range and expressivity. Slapin's convincing renditions of Proto's original and dramatic works should certainly generate excitement. As an added bonus, the liner notes contain a two-page crash course in viola history from 1500 to Proto, as well as useful notes on the works themselves.
Sel Kardar
The Journal of the American Viola Society
Back to Feature Presentation
---

CD9223
Red Mark Records (65'25")
Readers may remember my enthusiastic earlier reviews of issues of the American composer Frank Proto's work, and I am very happy to report that here is another. For a number of years, Frank Proto was a double-bassist in the Cincinnati Symphony Orchestra, and he has written much music for his own instrument, as well as an impressive list of works for orchestra, chamber ensemble and other combinations. His 'Five Divertimenti for Solo Violin', recorded by Eric Bates on Red Mark CD 9221, one of the earlier discs I have reviewed, constitute a remarkably impressive group of pieces, and these three later 'Soundscapes' are achievements of equal merit.
The three pieces here are three suites and make a genuinely important addition to the repertoire for solo viola. They are splendid works which held my attention throughout - not least for the excellence of the recorded sound and the virtuosity and musicality of Scott Slapin's performances, which surely cannot be improved upon. This music is superbly written for the instrument, and as Ruggiero Ricci said of these compositions, they are " . . .a fascinating and original collection of pieces that are a real contribution to the viola repertoire."
The informative booklet notes are by the late Jonathan D. Kramer, whose sudden death a few months ago was a great loss to American musicology.
Robert Matthew-Walker
Musical Opinion
Back to Feature Presentation
---

CD9223
Red Mark Records
This is an unusual CD, devoted to three Soundscapes for solo viola. Soundscapes No. 1 and No. 3 are in four movements; Soundscape No. 2 is in three movements. The composer, a bassist, said:
"One of my purposes in writing these pieces was to offer something challenging to today's virtuosos, some of whom actually would like to play new music. Like us bassists who are 'blessed' (or is it cursed?) with hoardes of transcriptions, violists lament the fact that they too have been ignored by the great 19th-century masters. Transcriptions are great fun to play and learn from and even perform on a recital, but we've got to have our own music."
These are quite wonderful pieces, with a great variety of changing moods and making full use of the viola's timberal range and possibilities. We have ample use of glissandi, harmonics, doublestops, tremolo, ponticello, 12-tone techniques, and quarter tones, all within the context of very lyrical and rhapsodic sections.
This is a most satisfying CD, thanks to the creative music and wonderful playing of Mr. Slapin. All technical challenges are impressively dealt with by Mr. Slapin (things sound easy), his sound is sonorous and rich and he has the ability to play most lyrically. Highly recommended.
Myron Rosenblum
New York Viola Society
Back to Feature Presentation
---

CD9223
Red Mark Records
Frank Proto has been a bassist in the Cincinnati Symphony for more than a quarter of a century and has written pieces for solo bass and solo violin. I am glad he has got round to the viola, as these three Soundscapes make good listening.
They are really suites, although more freely composed than that title would imply. Proto avoids the more way-out string effects but does use a lot of chromatic writing, as well as non-doctrinaire tone rows.
The first Soundscape, in four movements, reminded me of Reger - no bad thing, in my view - and the third and last movement of Soundscape No. 2 put me in mind of Hindemith. These orientations may help you to envisage what sort of music this is.
The slower movements are very haunting - the central one of Soundscape No. 2 creates an effect almost like the howling of a wolf across a lonely plain. The faster movements demand a fair amount of virtuosity and a big dynamic range.
That is where Scott Slapin comes in. I know his work only from recordings but he seems to have matured since I last heard of him. He puts all eleven movements across with commitment and both tonal and rhythmic command. The total effect is compelling.
Tully Potter
The Strad
Back to Feature Presentation
---

CD9223
Red Mark Records
Often, when confronted by a CD of new solo viola music by an unfamiliar composer, one takes the easy way out and buys a record of the Bach Suites or Partitas and Sonatas - a safer bet. In the case of this new CD on Red Mark, Scott Slapin's superlative rendering of the Three Soundscapes for Solo Viola will likely thrill even the most anti-contemporary music soul and win many friends. This is well crafted music - interesting, melodic and lyrical in spite of its atonality, full of technical bravura but never flaunting it. It is dramatic and engaging.
Frank Proto is a composer "who has created a diverse body of quintessentially American music" and who plays the double bass and piano as well as other pursuits, according to the excellent notes by Jonathan D. Kramer. Elsewhere he quotes Proto, "Transcriptions are great fun to play and learn and even perform on a recital. But we've got to have our own music." And fine music he gives us, virtuosic and challenging but well worth the effort for those who find the standard artist repertoire easily manageable. The CD is of excellent quality with rich and resonant sound. The playing brilliant and seductively warm by turns, always polished and elegantly phrased.
I am very pleased to have been provided with a score for the works. The production values are high - well laid out in a very playable edition by Liben Music Publishers (see add on page 2), also based in Cincinnati.
There are many challenges therein. Scott Slapin, for whom they were composed and dedicated, premiered and recorded them on this highly recommended CD. And, by the way, if you really do want the Bach Solo Violin Partitas and Sonatas transcribed for the viola, Scott Slapin was the first violist to record the complete cycle for Eroica Classical Recordings. Now 30 years old, watch for more from this first class viola virtuoso.
Baird Knechtel
Canadian Viola Society
Back to Feature Presentation