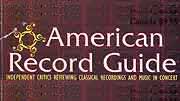 Larrie Howard, Violin/Viola, Michael Chertock, Piano, Frank Proto, DB.
Frank Proto is both a fine bass player and a composer of renown. Further, he is a master of both jazz and classical music and combines these two styles in his compositions. He often sends printed copies of the works under review - very helpful so one can appreciate just what is happening in the music. For instance, there are several places in the duos where one or the other player is directed to improvise. It is helpful to know this. It is also good to be aware of just how the instruments are relating rhythmically, since the complexities are sometimes great, and must be able to judge whether they are intended or are a matter of poor ensemble. As Proto plays two out the three works, one may assume that whatever happens is probably deliberate, but it is comforting to know where one stands.
These works were written in 2004 (the sonata), 2005 (the violin & bass duo) and 2007 (the viola & bass duo). They represent, therefore, some of Proto's most recent work. All three works are rhythmically subtle and melodically improvisatory in effect. He has managed to give a feeling of freedom and a conversational relationship to each player, even though most of the parts are written out and are mostly in fairly straightforward formal structures. The effect is chromatic but relatively tonal - and in the duos, primarily influenced by jazz figures. The result is fascinating.
The musicians are on a high level of competence. They would need to be, when playing in this ambiguous idiom. I particularly enjoyed the duos, though the sonata is perhaps the most solid piece of the three. I just guess I like to hear Proto in a jazzier idiom, and I like to hear him play.
David Moore
American Record Guide
Back to Feature Presentation
---

Larrie Howard, Violin/Viola, Michael Chertock, Piano, Frank Proto, Double Bass.
This sixth compact disc recording of Frank Proto's chamber music on the Red Mark label, and first CD entirely of duos, contains the Sonata for Violin and Piano from 2004, the Duo No. 2 for Violin and Double Bass (2005), and the Duo for Viola and Double Bass (2007), and, as such, presents the first recording of two excellent small chamber works for double bassists.
In the Violin Sonata, it's easy to perceive some of the influence of Gershwin who Proto so thoroughly channeled in his works written for Eddie Daniels in 2006. In fact, the Sextet for Clarinet and Strings was, in many ways, Proto's most successful, monumental and definitive chamber work to date. The works on this disc that chronologically follow the Sextet seem to come from the same source.
Proto's first Duo for Violin and Double Bass was written in 1967 and revised in 1974. Rather than evoke that work in any substantive way, the interplay of the instruments' sounds, here in the Duo No. 2 are more like the protagonists in Proto's stage work The Tuner. There are some classic Proto signatures including the twisting chromatic figures, highly effective double stop writing, and wistful melodic writing, but there are no jazz, funk, rock or blues grooves, although the last movement does hit at a broken "Shostakovichian" waltz.
The Duo for Viola and Double Bass also bears little relation to any earlier duo. In this case Reflections of 1979, which, with its tape accompaniment, visited the "big band and string" colors of albums like McCoy Tyner's Fly with the wind.
At almost twenty-six minutes, it is the biggest work on this disc, and if there is any similarity to an earlier work, it is perhaps the String Trio of 1974 with its structure of improvised sections. The language here, however, is very different. The opening Andante is a haunting almost dodecaphonic melody that builds through several frenetic sections but acts more like an introduction to the rest of the work. The sections that feature the bass in its lowest registers are particularly effective.
The second movement opens with a pizzicato bass, which hints at, but never settles into, a Latin rhythm. A really beautiful arco duo leads to more agitated and growling figures and the first improvised bass section under a long viola trill.
The third movement is more solemn in character. It is hesitating and probing, and it contains some really alluring melodic writing. The final movement is built around a recurring "poco funk" bass figure, and the viola writing above recalls a little of the character from the last movement of the string trio, with the bass improvising freely in some sections and over some written chords in others.
Proto's writing, as ever, contains many impressions due to the easy and seamless interjection of a myriad of modern styles including Jazz, rock, funk, blues, etc. His string writing is always effective and considered. He finds a prodigious array of color combinations, effectively avoiding clichés, and yet he forges a language that is very much his own. The performances here with Proto on bass, Larrie Howard on violin and viola, and Michael Chertock on piano are first rate, and the recording is clear, definitive and rich. These are indubitably deserving works that will certainly prove to be as popular as his previous chamber compositions.
Robert Nairn
Bass World
Back to Feature Presentation
---